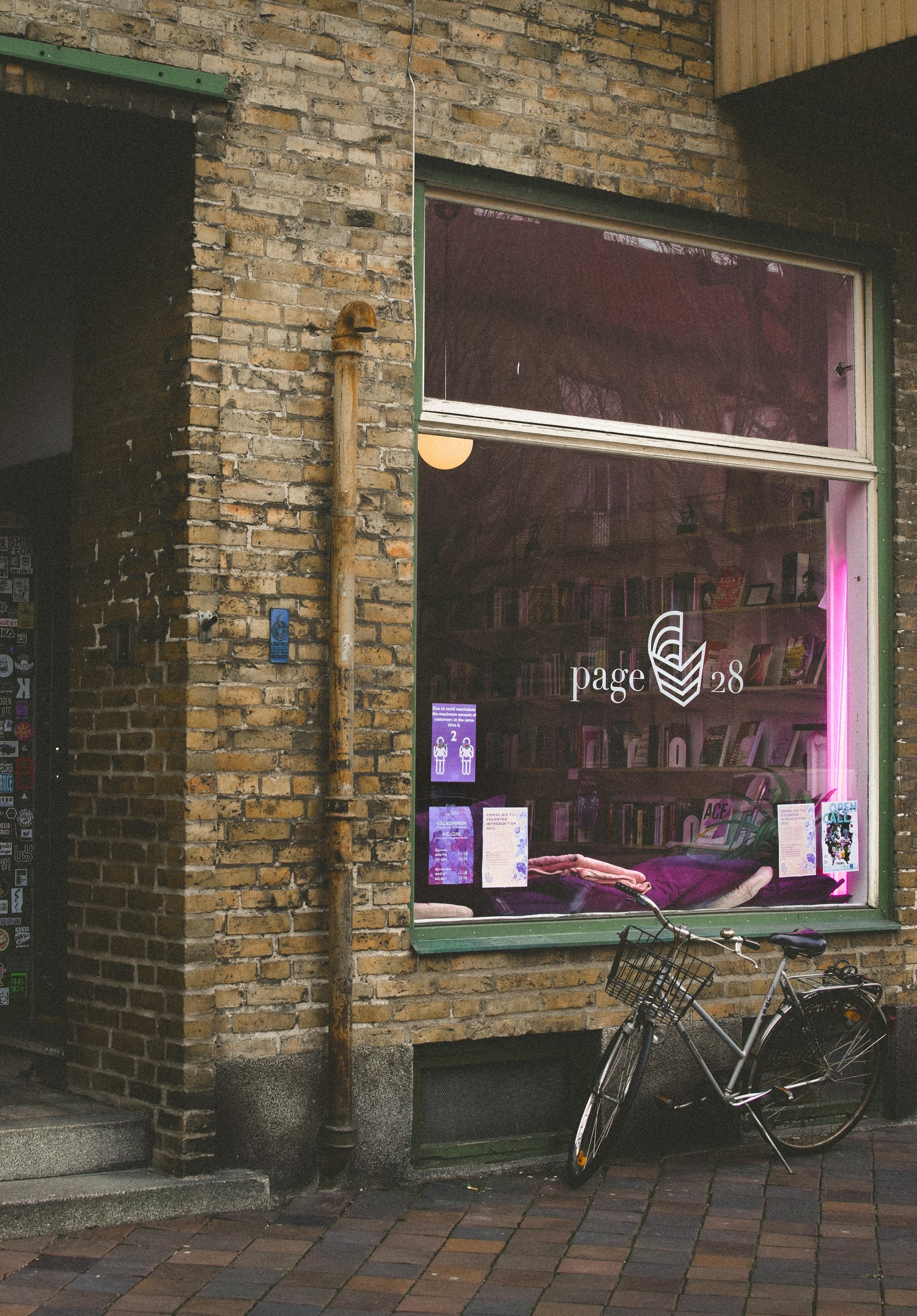 The bookstore PAGE 28 is located at Karlskronaplan 11 in Malmö! The store is open: Wednesday to Friday 11AM - 6PM Saturday to Sunday at 12AM - 4PM We only accept payment by card or Swish in the store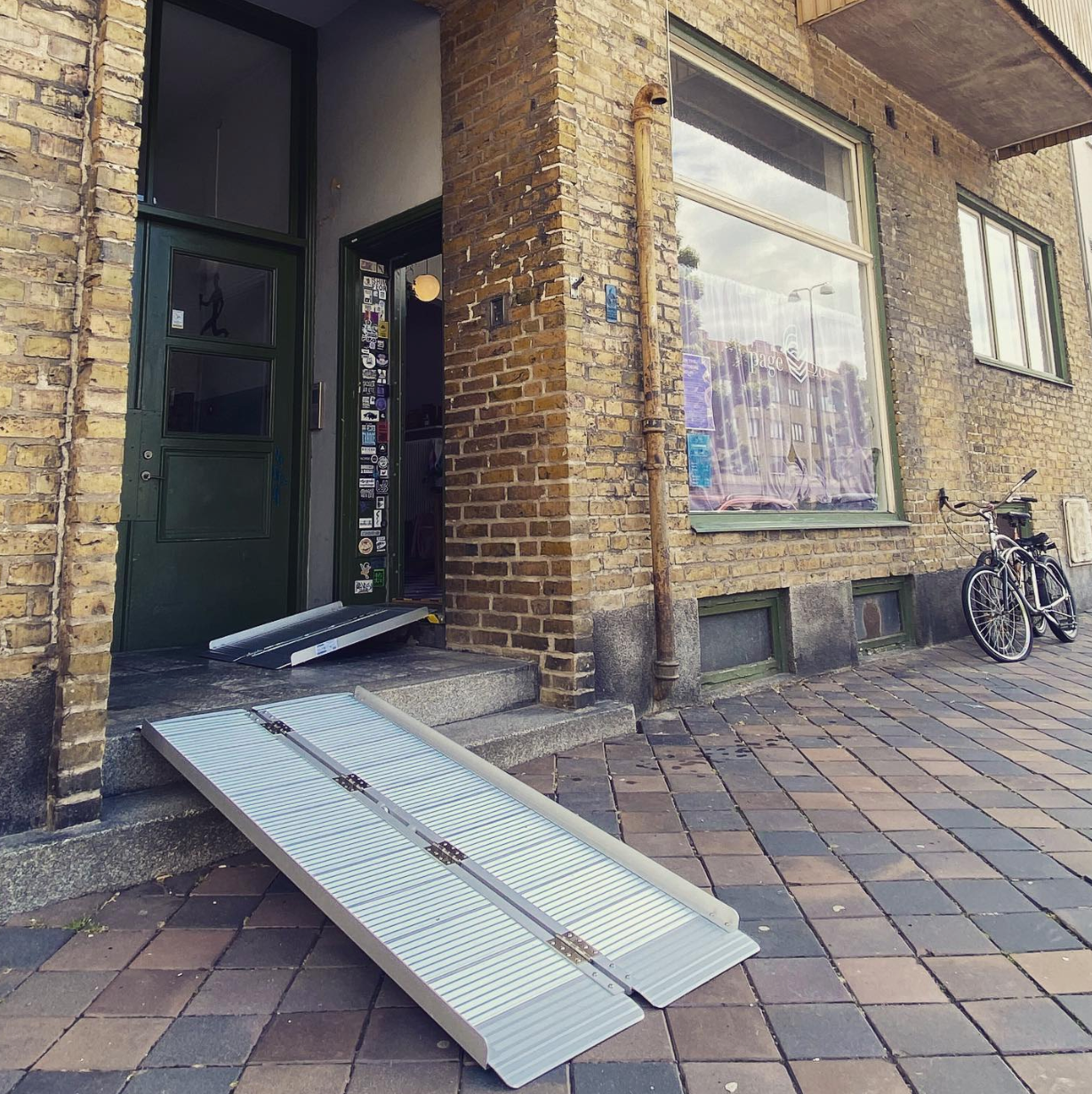 ACCESSIBILITY
Our bookstore at Karlskronaplan 11 has four steps difference in level from the ground floor. We have two smaller ramps that we can put out if needed. They are both 75 cm in width and the doorway is 80 cm in width. The inclination of the ramps are 14% and 16%, which we are aware of is steeper than recommended - but it is unfortunately the only possible alternative because of the design of the entrance. The store has contrast markings. We do not have an accessible toilet or a hearing loop installed. If you have questions about accessibility or want to let us know that you need a ramp during a future event, you can contact us at event@pagekulturscen.se.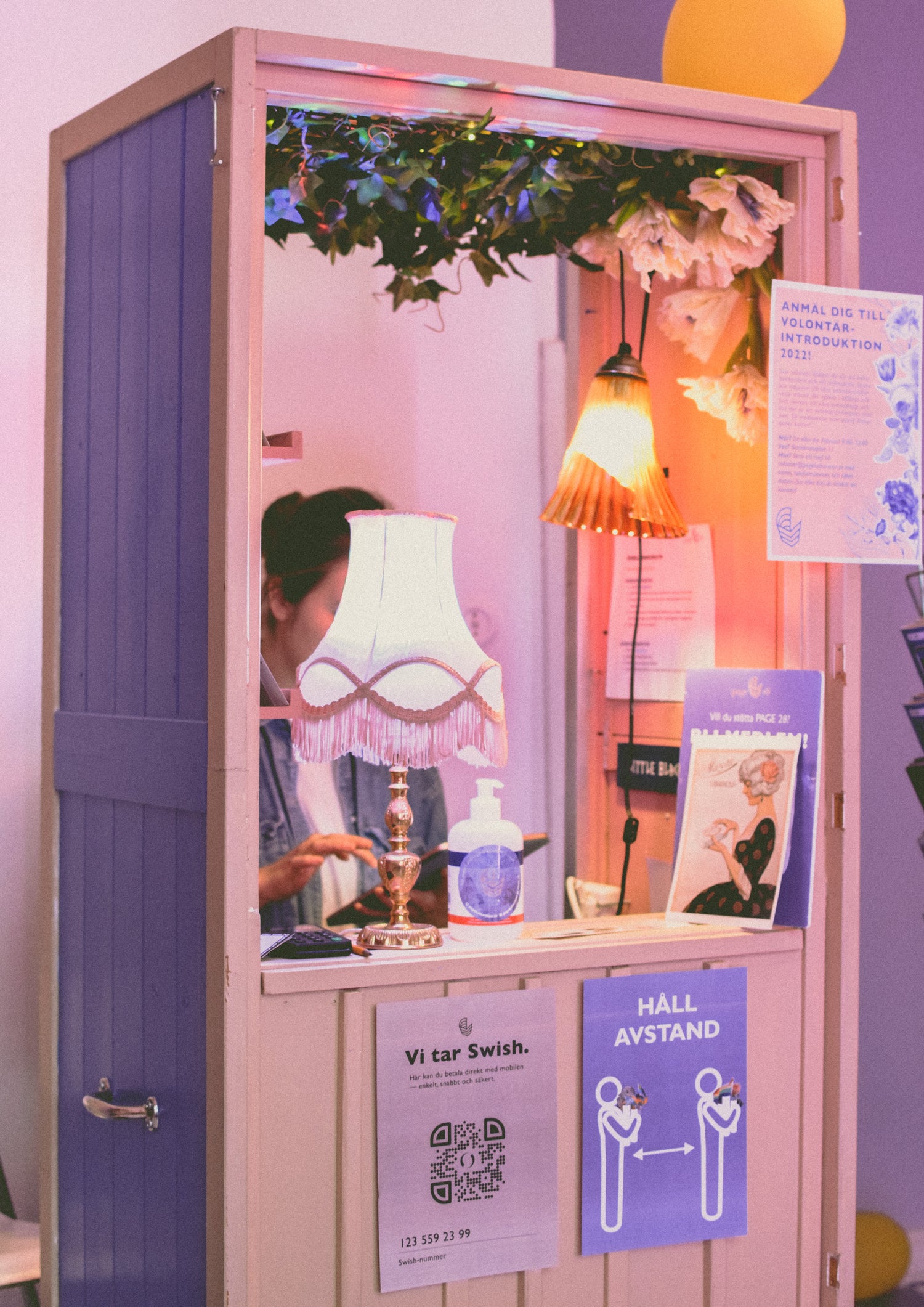 PAGE 28 - A culture association for LGBTQ people

PAGE 28 is a non-profit association that was started with the ambition of becoming an important part of Malmö's queer cultural life. We want to lift and create more culture by and for LGBTQ people. We want to be a queer breathing space for all LGBTQ people who love culture but who are tired of hetero nonsense and cisnormative narratives.

Our vision

PAGE 28 is a meeting place where all of Malmö's LGBTQ people can gather and experience the fantastic literature, art and music that we create together. To achieve this, we organize various cultural events with LGBTQ focus and run an LGBTQ bookstore in Malmö.

Why PAGE 28?

The name PAGE 28 has several meanings. PAGE as a page in a book, but also as the hairstyle many cultural queers have worn. PAGE 28 as a slightly hidden, lesbian film reference (tip: read the name in French) and as a symbol that there is a place for the queer: The place we create ourselves.
Tack till våra största bidragsgivare